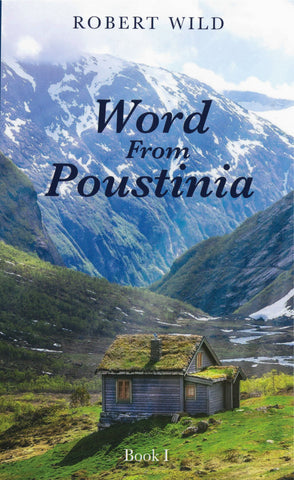 Word From Poustinia: Book I
From the Introduction:
I live in one of the poustinias at Madonna House. As many people know from Catherine Doherty's book Poustinia, the word means "desert" in Russian. A poustinia is a small cabin where people ordinarily go for a day of prayer and fasting, though some, like myself, live there several days a week as a way of life.
This book contains "words" that I heard the Lord speaking to me. Many of them were shared at the Eucharist in the form of homilies; some were originally in the form of letters sent to my Madonna House family; some few were written for publication elsewhere; still others were jotted down for no particular reason. Writing from the poustinia is one of my ways of preaching the good news of Jesus, the exalted and unmerited privilege for which I was ordained.
 See Book II in this set
About the author Fr. Robert Wild
151 pages — Trade Paperback, 5″ x 8″ — Wipf & Stock, 2018 — ISBN 978-1-5326-6525-7
Read more...
---
We Also Recommend
---